CALVIN PARKER
SDHS ORAL HISTORY
July 28, 2010
"Cal" Parker was spending a day revisiting Saugatuck with his wife, Gladys, his son, John, and his grandsons. It had been about 20 years since his last visit and over 80 years since he lived here as a very young child. Cal's grandmother had been married to Frank Parker. After Mr. Parker passed she remarried Mr. Hoey and they moved to Saugatuck to take over the operation of Twin Gables Resort on Lake Street. Born in 1926, Cal began his life watching his parents cook and maintain the resort for his grandparents.
Later, while living in Chicago, Cal recalled being put on a Greyhound bus in Chicago as a small boy and getting off in Saugatuck to visit his grandmother who lived upstairs in the apartment building on Butler and the Village Square above Dr. Walker's office. The second short video captures Cal's recollection of climbing Mt. Baldhead before both trees and stairs. He also recalled that there was a movie house on a barge in the river near the Pavilion. His memory of the Pavilion itself was nil. Since Cal was very young during these visits eight decades back, his clear memories were sparse. But this very engaging man, with his wonderful family, were a joy to meet.
John Shack
Video 7min 30sec and 2min 15sec segments
Interviewer: Chris Yoder
Photos 3
<![if !vml]>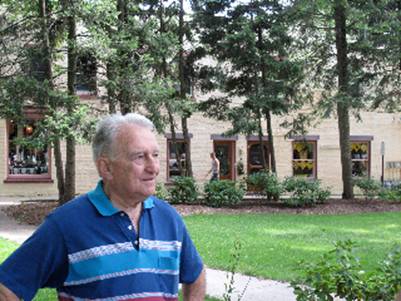 <![endif]>
Cal and Grandmother's
Aptmt- 2nd Floor rear
<![if !vml]>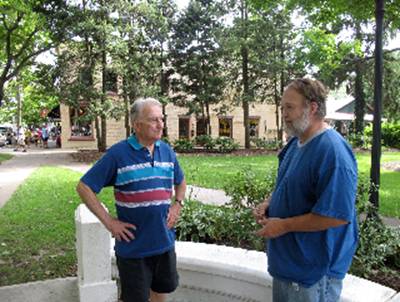 <![endif]>
Cal and Chris
<![if !vml]>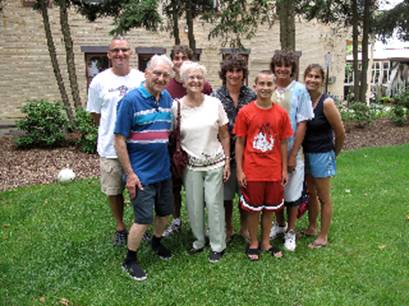 <![endif]>
Cal and Family
<![if !vml]>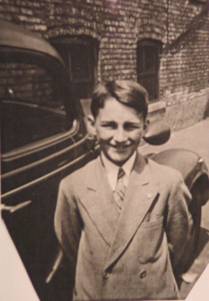 <![endif]> <![if !vml]>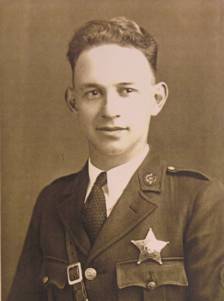 <![endif]> <![if !vml]>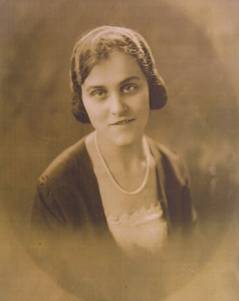 <![endif]>
Here are pictures of Fred Parker (son of Mrs. Hoey) and his wife Julia - Cal's parents. Also one of  Cal at a young age near he time of his last visit to Mrs. Hoey.