DENNIS NAUGHTIN
533 SPEAR ST.
SAUGATUCK, MI
10/20/10
<![if !vml]>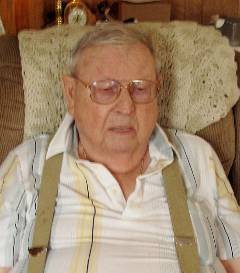 <![endif]>-<![if !vml]>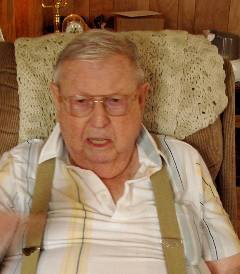 <![endif]>
Jim and Nyla Hensley, active SDHS members and close neighbor and friends of Dennis Naughtin, recommended him for an oral history. Dennis is presently 88 and living alone in the house his father purchased many years ago. A widower, he is very self-sufficient except for having recently retired from driving due to some macular degeneration. Jim Hensley and his son, Bud, provide most of his transportation. We conducted our interview in his home which is cozy and furnished with antiques and considerable memorabilia.
Dennis was adamant about not having his interview put on video. Photos and audio recording were acceptable.
As described in Mae Francis Heath's "Early Memories of Saugatuck" (p.222), Dennis's grandfather, Warren A. Woodworth, migrated with his grandparents to Michigan from New York following his mother's death in 1850 s. He was largely self taught while pursuing various occupations including lecturing on temperance and phrenology for two years. Eventually he studied law in Ann Arbor in 1863-64 and became one of the first attorneys in Allegan County while also running a fruit farm in Ganges. In 1864 he married Mary Miller, a school mistress in Glenn, and had three children including Nellie who married a Naughtin. Warren died in 1922. Dennis' father, William "Woody" Woodworth attended Western Michigan University and became part of the crew of both the North and South American lake steamers.
Dennis was born in 1923 and attended school in Douglas through 4th grade, when he moved to Ganges and later Fennville where he graduated from high school. He dated Velma Rosenow through most of high school and married her 1/8/44 after having been serving stateside in the Army as an airplane mechanic for a year. He and Velma had two children: Bud and Carol Ann ("Corky"). Bud built Naughtin Marine and now owns a boat storage facility on Blue Star Hwy and served on the Douglas Village Council. "Corky" is married with a daughter and two grandchildren and lives in Holland. With Velma, Dennis was proprieter of several enterprises before their 1965 purchase of the Skyline (now Spectators) bar on Blue Star near 64th. In 1975 they retired with many fond memories.
A better way to access Dennis's grasp of local history would be to drive him slowly around the area while he describes what he remembers from the 1930s. This should be done by someone with a good historical knowledge of both towns. Dennis also has endless bartender stories. His description of the oft-dreaded Bolton brothers by itself was worth the effort of this interview. I suggested that Jim Hensley might try to record some of these while they drive together on errands.
John R. Shack
<![if !vml]>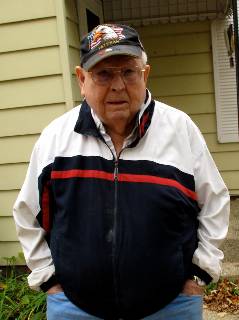 <![endif]>-<![if !vml]>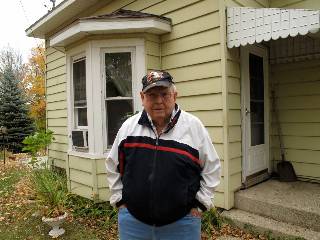 <![endif]>
<![if !vml]>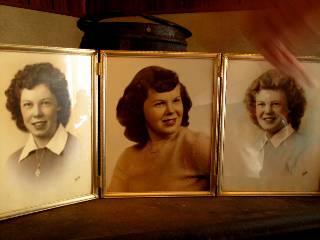 <![endif]>
The Rosnow Sisters--Velma Naughtin (on right)
###