JUNE 18, 2010  DOUG WELCH: FOUNDER/ OWNER/ OPERATOR OF FENN VALLEY VINEYARD Since 1973
<![if !vml]>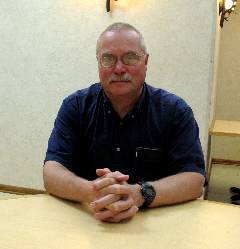 <![endif]>  <![if !vml]>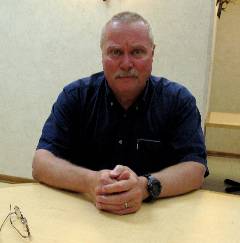 <![endif]>
<![if !vml]>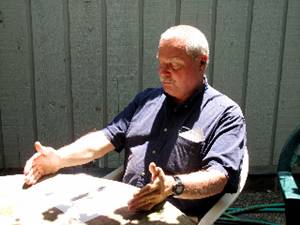 <![endif]> <![if !vml]>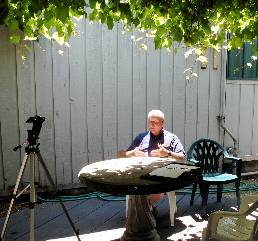 <![endif]>
<![if !vml]>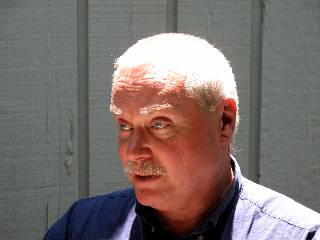 <![endif]>
Video
Slides
Synopsis
As he was finishing college in the early 1970s with plans to teach high school science,  Doug Welch was recruited by his father to begin an unlikely farming venture. Bob Welch, an engineer then in his 40s, owned a successful engineering company, but dreamt of owning a working vineyard. Doug agreed to help his father though his "mid-life crisis" and unwittingly became a vintner and full-time very committed resident of Fennville. All of this was done without formal farming experience. After 37 years of hard work, trial and error, sacrifice and the distinction of being the longest serving (in contiguous years) wine maker in the state of Michigan, Doug wouldn't have it any other way.
This delightful and very informative video has four segments.
1. The founding of the vineyard and winery: Finding, purchasing, and clearing the land; choosing the grape plants, adding land, discovering what grapes thrive in Michigan, and the marketplace.
2. The phases of development over 37 years: what worked and what did not and why
3-4. The Fennville Welches: How they family adapted to the demands of growing grapes and creating some excellent wines in Michigan
This video will appeal to all who appreciate both the taste and science of developing wine particular to this region as well as its interface with European winerys. Doug Welch presents his story with candor and just enough technical description to appreciate how good wines are made.
John Shack