Harvey Busscher
Lake Park Mobile Home Community Founder and Area Builder
Oral History Synopsis
6-25-09
<![if !vml]>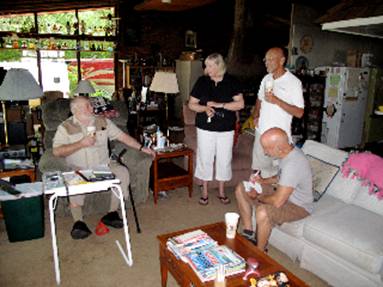 <![endif]> <![if !vml]>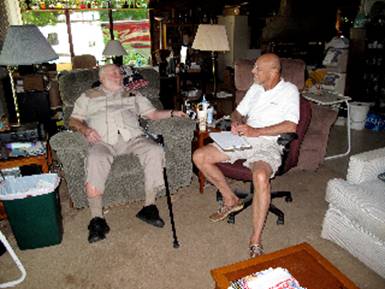 <![endif]>
Vic Bella and Jim Schmeichen organized this interview at Harvey Busscher's home in Ganges Township on the Lake Michigan shore. Harvey, 84, lost his wife, Joyce, about a year ago and is currently being looked after by his daughter and daughter-in-law. Born 12-28-24, he grew up on a farm in South Graafschap and attended Holland elementary and high schools.
A large man in height, girth and personality "Harv" is gifted with a deep and clear memory of people and places in the Saugatuck-Douglas area. His knowledge spans 80 years in the area minus the two he spent in France immediately post D-Day with the US Army as an interpreter. He walks with a cane due to a replaced bullet-shattered knee that earned him a Purple Heart and medical discharge.
Harv's father worked in construction and drew his son into the trade after his return from the service. Since then he has had a hand in the construction or renovation of many local buildings, many with an attached humorous anecdote. With some training in architecture from Western Michigan University, he was able to design or redesign buildings ranging from numerous homes, the Douglas Post Office to many of the commercial and manufacturing firms that came and went through the years. He appears to have been a construction dilettante, but masonry was his apparent specialty via his father.
In 1949 Harv met his wife Joyce at the Soda Bar on Butler and in 1958 they purchased the gravel pit property by the shore that he shortly developed into the current trailer park. Through the years, Harv rubbed shoulders with area notables and seasonal park members of significant repute. His stories about these contacts are boundless and filled with touches of irony and humor. He's clearly an unforgettable character.
This video provides information about a great many people and places in the area spanning over 80 years. Vic Bella and Jim Schmeichen will continue to mine these memories in future contacts.
John Shack
<![if !vml]>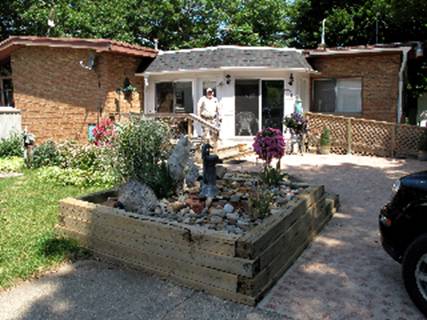 <![endif]>