JANE BIRD VAN DIS 2009
A SYNOPSIS
<![if !vml]>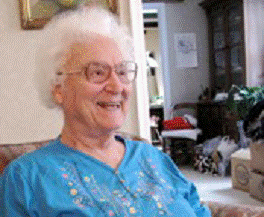 <![endif]> <![if !vml]>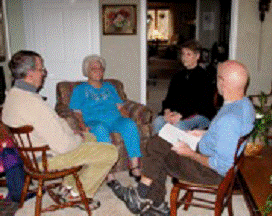 <![endif]>
Beginning on December 7, 2009, Jim Schmeichen, Jack Sheridan, Marsha Kontio, met with Jane Van Dis and oral historian, John Shack, for three successive interviews covering five hours of video recording over three weeks. All sessions were held in Jane's home on Lake Street in Saugatuck amid her many photos, paintings, and family artifacts. Jane, with the help of throat lozenges, managed to talk continuously and delightedly for hours with clear memories of factual details and little known anecdotes. Our distinguished panel of historians, professional and dedicated amateur, needed to ask few questions to open the lid on a memory store of everything Saugatuck. Indeed, Jane's connections to the area go back multiple generations. However, it was her candor and cultural anthropologic interest that makes her so popular with local historians. This series of interviews was an attempt to fill in the gaps in several of those done in recent years.
Jane grew up working in her Bird family resort during the summers. Her stories of life during hard and simpler times are priceless, including her analysis of the "hill" vs. "flats" social distinction of the era. The highlight of the current interview series was a verbal stroll down Saugatuck's Lake Street identifying the history and evolution of homes and enterprises on both sides of the street.
In the final chapters of this interview series, Jane traces the history of the local painters group from the Cora Bliss Taylor years to the present. She then described the development of the local writers group as well as her local thespian activities.
Jane, at 88, is an area living treasure and an absolute delight to know. In the archives, besides the raw video data, are three video DVDs, including a slideshow set to music covering the three recent interviews. Jane also stars in two previous videos, one in 1995 (account of the Women's Club and her grandmothers poetry read to a violin accompaniment) and another in 2000 (covering her family history).
-John Shack