JUDY AND PHILLIP HALLISY
SINGAPORE BANK BOOKSTORE
Judy Hallisy's personal history is best read in the July 2008 edition of Lake Magazine in which her early experience as the daughter of a wealthy tool manufacturer, major sail loft owner and sailboat racing enthusiast influenced her life in major ways. Competitive sailing has been a significant part of her life since. Her recent interest in glass blowing and metal sculpting may well have roots that trace back through her father's metal forges to the blacksmiths in her more distant ancestry. Her artistic efforts and sailing prowess, together with her life long love of books, are apparent in the Singapore Bank Bookstore where sailing pictures, books and trophy's blend with her own glass and metal art productions.
In 1987 Judy and Phil Hallisy were both working for Crowleys Boat Yard on Chicago's south side where Phil was the yard boss and Judy the office manager. After a conflict with management, they decided on a life direction change. With boxes of previously read books they struck out for the Michigan southwest coast in search of a suitable place to plant a bookstore. After first exploring South Haven they discovered that the old Singapore Bank building on Butler Street was on the market and recently reduced in price. With a the first floor comfortably producing rental income, the Hallisy's could afford to move upstairs and open their bookstore in what had been the front apartment, while living in the rear apartment. The arrangement has a distinctly old world feel with every nook and cranny of the bookstore displaying Judy's persona.
Phil, who keeps his influences more in the background, is a marine surveyor. Less known is that he served as an officer in the Viet Nam war, winning a silver star for leading his platoon on a bayonet charge from an otherwise hopeless situation.
Judy and Phil enjoy music and the visual arts, finding Saugatuck to have an abundance of these riches. This summer, Judy is looking forward to yet another crew position on a Chicago to Mackinaw race.
Available from SDHS archives are a video recording of the above interview, together with a copy of the excellent July, 2008, Lake Magazine article, still photos of the bookstore interior and a Ken Burns slideshow of the bookstore, Phil and Judy photos.
<![if !vml]>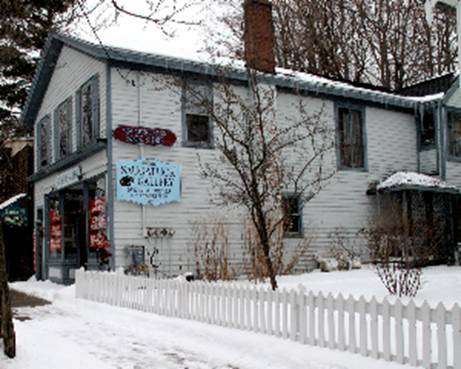 <![endif]>
SINGAPORE BANK BOOKSTORE
<![if !vml]>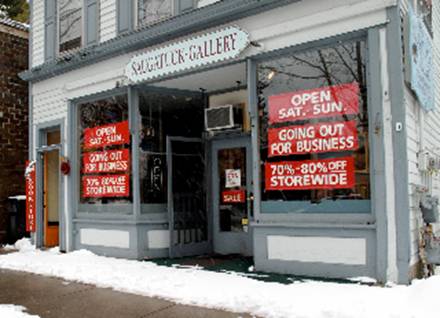 <![endif]>
SINGAPORE BANK BOOKSTORE
<![if !vml]>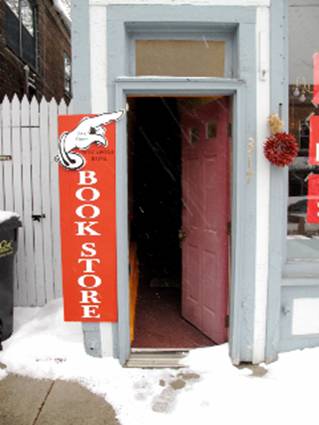 <![endif]>
SINGAPORE BANK BOOKSTORE ENTRANCE
<![if !vml]>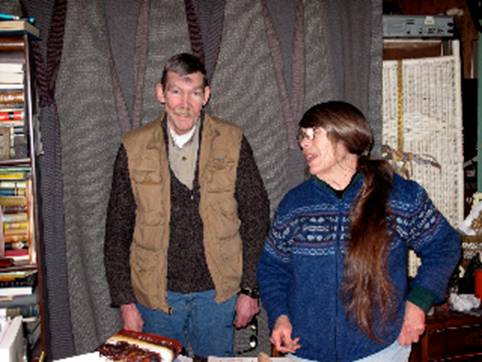 <![endif]>
JUDY AND PHILLIP HALLISY
<![if !vml]>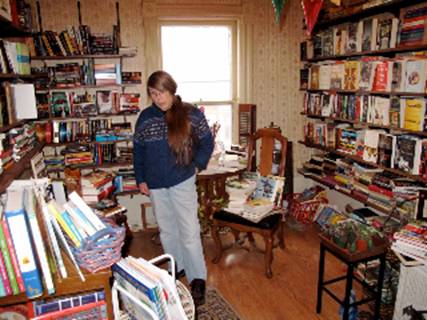 <![endif]>
SINGAPORE BANK BOOKSTORE
<![if !vml]>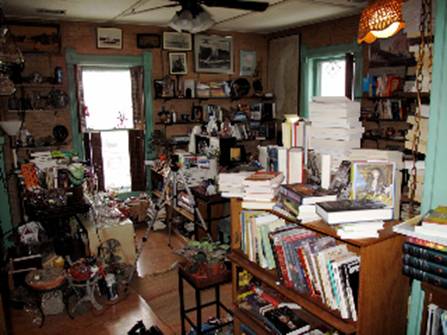 <![endif]>
SINGAPORE BANK BOOKSTORE
<![if !vml]>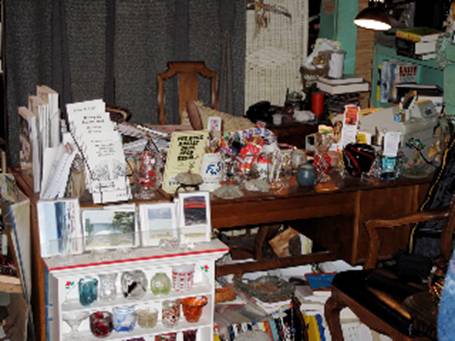 <![endif]>
SINGAPORE BANK BOOKSTORE
<![if !vml]>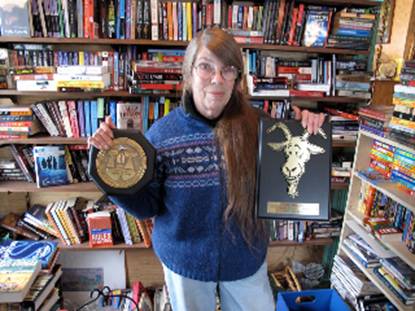 <![endif]>
JUDY WITH SAILING AWARDS
<![if !vml]>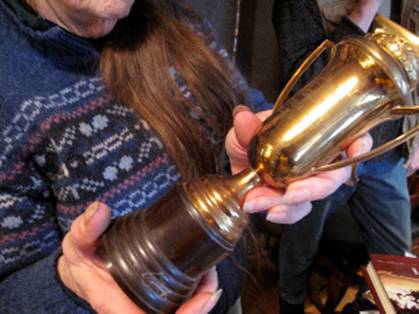 <![endif]>
OLD SAUGATUCK LION'S CLUB TROPHY